Hello All Welcome To Miss Diva Palace the pa(l)a(c)e for.
1.Music Streams / Fashion Streams / Game Trailers / T.V. Series Trailers & More.
2.Lots of Pictures : Ps Games / My Pics / Ps Home Pics / Celebrities / Music & More (special requests)>ask me.
3.I Love Playstation3 and PsHome...
4.All The Latest Fashion News & Trends ! :)
Bye for now...have a great time here!.
&
Don't forget to leave a comment.
Thanks!
My nterests are : Life/Work/Arts/Sports/Intelligence/Nature/Pets/Sun/Flowers/Photography/Stars/more... ..& Gaming!
Ashanti xXx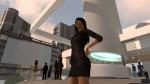 Monica - Still Standing ft Ludacris (VIDEO)
A Great song from keyshia ! :)
layoutsparks.com
Go To My Playstation Home Pictures