Zondag 26 juni 2011/.Het laatste nieuws het eerst hier.
De stylisten van WeLikeFashion.com vertalen voor NU.nl wekelijks een catwalktrend naar de kledingkast..
Dit keer een lofzang voor een opvallende mix aan motiefjes.
Trend Report:Ook de meer draagbare resort shows zijn een bron van inspiratie en tonen veel speelse combinaties aan prints.
In een seizoen waar Vogue de trend ?prints revolutie? heeft uitgeroepen is een veilig modespel niet de beste optie.
Bloemen- en streep patronen zijn een terugkerende trend in de mode, maar dit seizoen komen daar ook jungle-achtige, artistieke en uitgesproken fruit prints bij.
Op de 'high street' werd vanaf 2008 weer geëxperimenteerd met het mixen van een streepje en bijvoorbeeld ruitpatroon.
2011 brengt echter een mode moment waarin de meest onverwachte motiefjes volop met elkaar gemixt kunnen worden.
Sommige labels staan bekend om het design van prints, zoals Missoni, maar ook Erdem Moralioglu.
Zijn catwalk leek op een jaren 60 parade, maar met iets edgy en duistere prints waarbij abstracte bloemen werden gemixt met een elektrisch, grafisch patroon.
Proenza SchoulerStylish en cool met een overvloed aan exotische invloeden is de collectie van Jack McCollough en Lazaro Hernandez voor Proenza Schouler resort 2011.
Iets minder fantasierijk en meer draagbaar dan normaliter bij Proenza Schouler, maar desalniettemin een ware hit.Bij Proenza Schouler worden volop grafische prints gemixt die hier en daar in kleur aan elkaar refereren.
Shorts met een verticaal streepje met daarop een blouse met uitzinnige zwart-wit print of sweater met abstract motief in koraal tint zijn absolute showstelers.
Balenciaga Nicolas Ghesquière onderzoekt in zijn resort show tal van thema's en combineert inspirerende prints met getailleerde jasjes en werkkleding.
Zijn stijl en motiefjes voor de resort lijn noemt hij ''techno bohème'' en bestaan uit ingenieuze en hypermodermaar ook zoete prints die met elkaar overeenkomen en in kleurtoon verschillen of juist contrasteren in vorm.
Opvallend is ook dat Ghesquière zijn country-achtige blouses, lange rokken en kleine bolero vestjes modern maakt door gebruik van regenboogkleurige stoffen en metallic borduursels.
Ook zijn de van-top-tot-teen prints bij Balenciaga spannend waarbij de balans wordt gevonden in het tonen van een bloot been. Style tips:Combineer eens een lieflijk en kleurig bloemprintje met zwart-wit of blauw-wit streepje en de look is al verfrissend nieuw.
Ook een iets excentrieker tijgerprintje (nog steeds zichtbaar op de catwalk in 2011) kan gerust gecombineerd worden met een meer grafisch motiefje.
Zomer 2011 staat verder vooral in het teken van flirty rokjes in de mix met een zoete print op blazer of top.
Houd statement prints bij elkaar flatterend door de kleurtoon op elkaar aan te passen, en laat bovendien subtiel wat blote huid zien voor balans in de uitstraling.
Note: English translation of this page starts here!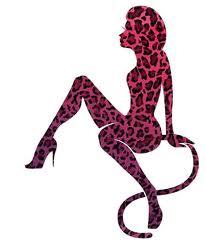 Sunday 26 June 2011/.You saw it here first. The stylists of WeLikeFashion.com translate for NU.nl weekly catwalktrend to the clothing cupboard.
This time an anthem for a striking mix to patterns.
Recent development reports: Also the more portable resort shows are a source of inspiration and tones much playful combinations to prints.
In a Season where vogue the recent development 'prints revolution' is exclaimed only go for the safest combination does not have the best option.
Flowers and line patterns a returning recent development in the vogue, but this season comes with jungle, artistic styles and has been pronounced fruit prints.
On the high street as from 2008 it was experimented with mixing a hyphen and for example squaring.
2011 however brings a vogue moment in which the most unexpected patterns in abundance can be mixed together.
Some labels are well known for their design of prints, such as Missoni, but also Erdem Moralioglu.
Their catwalk seemed like a 1960s, parade but with more edgy and dark prints where abstract flowers became mixed with electrically and graphic patterns.
Proenza SchoulerStylish and cool with an abundance of exotic influences is the collectie of jacket McCollough and Lazaro Hernandez for Proenza Schouler resort 2011.
Something less imaginable and more portable than normally at Proenza Schouler, but nevertheless a truth hit.
At Proenza Schouler in abundance graphic prints mixed which refer here and there in colour to each other.
Shorts with a vertical hyphen with then a blouse with frenzied black blank print or sweater with abstract aim in coral dye are absolute show growers and authoritative.
Balenciaga Nicolas Ghesquière examines numerous topics in its resort shows and combine inspiring prints with shaped jackets and working clothes.
Its style and patterns for the resort line he calls '' techno bohème '' and existence from ingenious and ultramodern also sweet prints which corresponds to each other and in colour tone differ or correctly contrast in form.
It's also striking that Ghesquière his country music blouses, long skirts and small bolero vests uses modern substances and metallic chalkboard patterns
Also the prints are from top to bottom :at Balenciaga a real pleasent surprise.
Style tips: Combine melodious and colourful flowerprints with black blank or blue-white hyphen and garlic makes it a refreshing new outfit at once.
Also something more eccentric the 'tigerprints' (still visible on the catwalk in 2011,) can be rested to be combined with even more graphic patterns.
Summer 2011 stands further especially dominated by flirty rokjes in the mix with a sweet print on fumarole or top.
keep Statement prints flattering at each other by adapting the colour tone on each other, and subtly show some naked skin what gives balance to it all and makes you radiating and unresistable to one another.
This sums up pretty much what we can expect for the Fashion Hypes 2011...hope u had fun absorbing it all.